AeroMobile, a company based in Slovakia, is set to announce their new flying car model at the Top Marques Monaco supercar show on April 20. The flying car is a hybrid that a rider can fly and drive on the road as a regular four-wheeled car. It's expected to be up for pre-orders later in 2017.
Building cars that could fly have been a dream for decades. Some inventors even lost their lives while trying to materialize this dream. Last month we saw AirBus flaunting their convertible flying machine called Pop.Up. But that's far from reality.
A Slovakia-based company AeroMobil has lived up to their promise of delivering motorable flying car by 2017. They have been trying to create the flying cars since the last two decades.
You might have read about their AeroMobil 3.0 prototype that was included in Fossbytes's 2015 list of the best flying cars for the future. First reported by Mashable, AeroMobile is prepared to showcase their new flying car model on April 20 at the Top Marques Monaco supercar show.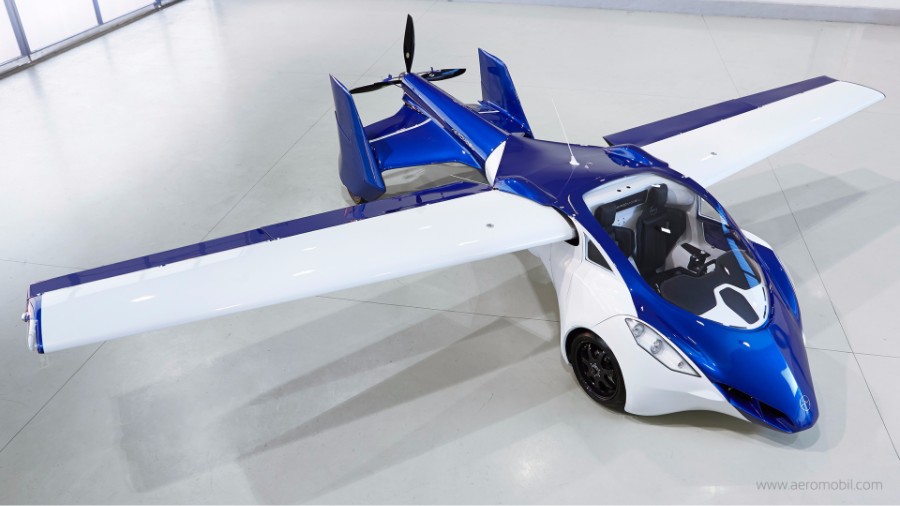 AeroMobile says their flying car in compliance with the regulations for both airplanes and cars. However, it may require a person to possess both pilot and driving licenses.
Powered by hydraulic propulsion, the latest AeroMobil is a completely integrated aircraft which doubles up as a fully functioning four-wheeled car. Further specifications will be unveiled at the supercar show. Also, there is no word on its pricing as of now. AeroMobile will be taking pre-orders by the end of 2017.